Top 10 Wire and Cables Manufacturing Companies in India
Over the years, the role of top wire and cable manufacturing companies in India has increased due to the significant increase in wire and cable demand. Driven by the rapid expansion of sectors like telecommunications, power, automotive, construction, and so on, the industry in the country is witnessing potential growth.
Consequently, many companies have come out as top leaders in manufacturing, supplying top-quality wires and cables to cater to the diverse needs of the industry. Let's discuss the top 10 wire and cable manufacturing companies in India focusing on their products and features.
1. Prime Cable Industries Pvt. Ltd.
Prime Cable Industries Pvt. Ltd. is an ISO 9001: 2015 & ISO 14001: 2015 certified company. Serving the industry over the last three decades, Prime Cable manufactures and supplies world-class cables and wires. It has expertise in making Control, Power, Aerial Bunched, and Communication cables as per different Indian & world standards. You can get LV Aerial-Bunched Cables, Control and Power Cables, Instrumentation Cables, House Wires, and Panel Wires.
Having a PAN India presence, Prime Cable offers cabling and wiring solutions to almost every sector, such as steel, Wind, Solar, Oil & Gas, Power, petrochemical, Railways, IT, Industrial & Housing Sectors. Due to increased demand for cables and wires, the company has established 2 manufacturing plants in India - one in Narela, Delhi, and another in Bhiwadi, Rajasthan. The plants come equipped with advanced machines and tools to design and supply quality products.
2. Polycab India Limited
Polycab India Limited is another name in the industry that designs and supplies wire and cable. With a rich legacy of decades, this cable manufacturing company is known for offering a range of products like control cables, power cables, solar cables, and specialty cables. The company is committed to quality, innovation, quality, and customer satisfaction in its business and has earned a strong reputation in the industry.
3. KEI Industries Limited:

Among the top 10 wire and cable manufacturing companies in India is KEI Industries Limited, which is a renowned player in the wire and cable industry. Popular for its diverse range of products and commitment, KEI Industries designs, supplies, and distributes a wide spectrum of cables, such as control cables, power cables, instrument cables, and house wires. Its firm focus on research and development has enabled it to provide innovative solutions to different industries.
4. Havells India Limited
Havells India Limited is a prominent name when it comes to top wire and cable manufacturers in India. It is highly reputed in the electrical equipment industry and is also known for its exceptional wire and cable manufacturing capabilities. Havells strives to supply a comprehensive range of wires and cables, including house wires, industrial cables, and specialty cables. The success of the company lies in its commitment to using advanced technology and maintaining sustainable practices. Today, Havells has become a trusted brand in the market.
5. Finolex Cables Limited:
Finolex Cables Limited is a recognized company known for its expertise in manufacturing telecommunication and electrical cables. It meets the needs of an extensive portfolio of wires and cables, including flexible cables, PVC-insulated industrial cables, and LAN cables. It is popular for its durability and performance.
With a large distribution network across the country, Finolex Cables Limited has the capability to meet both domestic and international markets.
6. Belden Inc. (Previously Polycab Wires Pvt. Ltd.):
Previously Polycab Wires Pvt. Ltd., Belden Inc. has emerged as one of the most trusted names in the wire and cable manufacturing sector. The company is a specialist when it comes to producing high-quality cables for networking, industrial automation, and security applications. The commitment to using modern technologies and having a global presence has made this brand a favored choice for customers who are in need of reliable and efficient wiring solutions.
7. Torrent Cables Limited:

Torrent Cables Limited is a part of the renowned Torrent Group. Incorporated on March 22, 1991, it is a leading manufacturer of EHV, HT-XLPE, LT-XLPE/PVC Power Cables, and Control Cables. Based in Ahmedabad, Torrent Cables Limited is among the top and one of the very few profitable power cable manufacturers in India. The company retains a track record of offering quality products and maintaining delivery commitments. The products offered by Torrent Cables are BIS certified and typically stay in compliance with IEC standards.
This wire and cable manufacturing company serves different industries, including Petrochemicals, Fertilisers & Chemicals, Energy Sector, Cement, Steel & Aluminium, Ports, Railways, Infrastructure, Engineering & Construction, FMCGs, Information, Technology and Aerospace.
8. Universal Cables Limited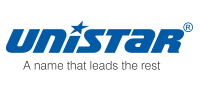 A flagship company of the M.P. Birla Group, Universal Cables Limited is another major player among the top 10 wire and cables manufacturing companies in India. This brand has specialization in manufacturing and distributing power cables, specialty cables, and control cables. The ultramodern manufacturing infrastructures of the company and its stringent quality control measures ensure the delivery of high-performance and reliable products.
9. V-Guard Industries Limited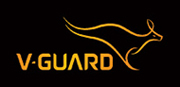 Primarily known for its consumer electronics and electrical products, V-Guard Industries Limited has also made a strong footprint in the wire and cable manufacturing segment. It is committed to manufacturing and supplying a wide spectrum of cables and wires. Its product range includes submersible flat cables, building wires, and solar cables. The emphasis on safety and quality has made V-Guard a loyal customer base in the country.
10. Cords Cable Industries Limited
Cords Cable Industries Limited is widely popular for its experience in manufacturing specialized cables for myriad industries that include oil and gas, power, railways, and telecommunications. This cable and wire manufacturer specializes in offering different types of cables that include instrumentation cables, fire-resistant cables, and optical fiber cables.
Their commitment to customization and excellence has made them second to none when it comes to meeting complex project requirements.
Conclusion
These are the top 10 wire and cable manufacturing companies in India. These companies have earned a reputation based on their quality products. However, if you want LT Aerial Bunch Cables, LT Power Cables, Domestic Cables, Solar Cables, Building Wires, Multicore Cables, or House Wire/ Panel Wires of the best quality at competitive prices, then contact Prime Cable. The good thing is that this company is committed to delivering quality products only and has branch offices and warehouses in many cities, like Delhi, Bangalore & Indore.